Festival dei Sapori e Mestieri della Val di Zoldo 2023
After the great success of the first two editions, Val di Zoldo is proud to announce the 2023 edition of the summer event par excellence.
Artistic handicraft and traditional gastronomic specialities gather together in an event along the Valley and the centre of the  hamlet of Pecol. You will be able to enjoy the treasures of Val di Zoldo in an outstanding scenario between Mount Pelmo and Mount Civetta.
Save the dates for:
Saturday 24th June
Saturday 8th July
Sunday 23rd July
Saturday 12th August
Sunday 27th August
Saturday 9th September
The next event will take place at Pian del Crép - Pécol from 9am to 5pm. 
 More info at:
Tourist Offices of Pecol (+39 0437 789145) and Forno (+39 0437 787349) | turismo@valdizoldo.net
Val di Zoldo Funivie (+39 0437 789295) | info@valdizoldofunivie.com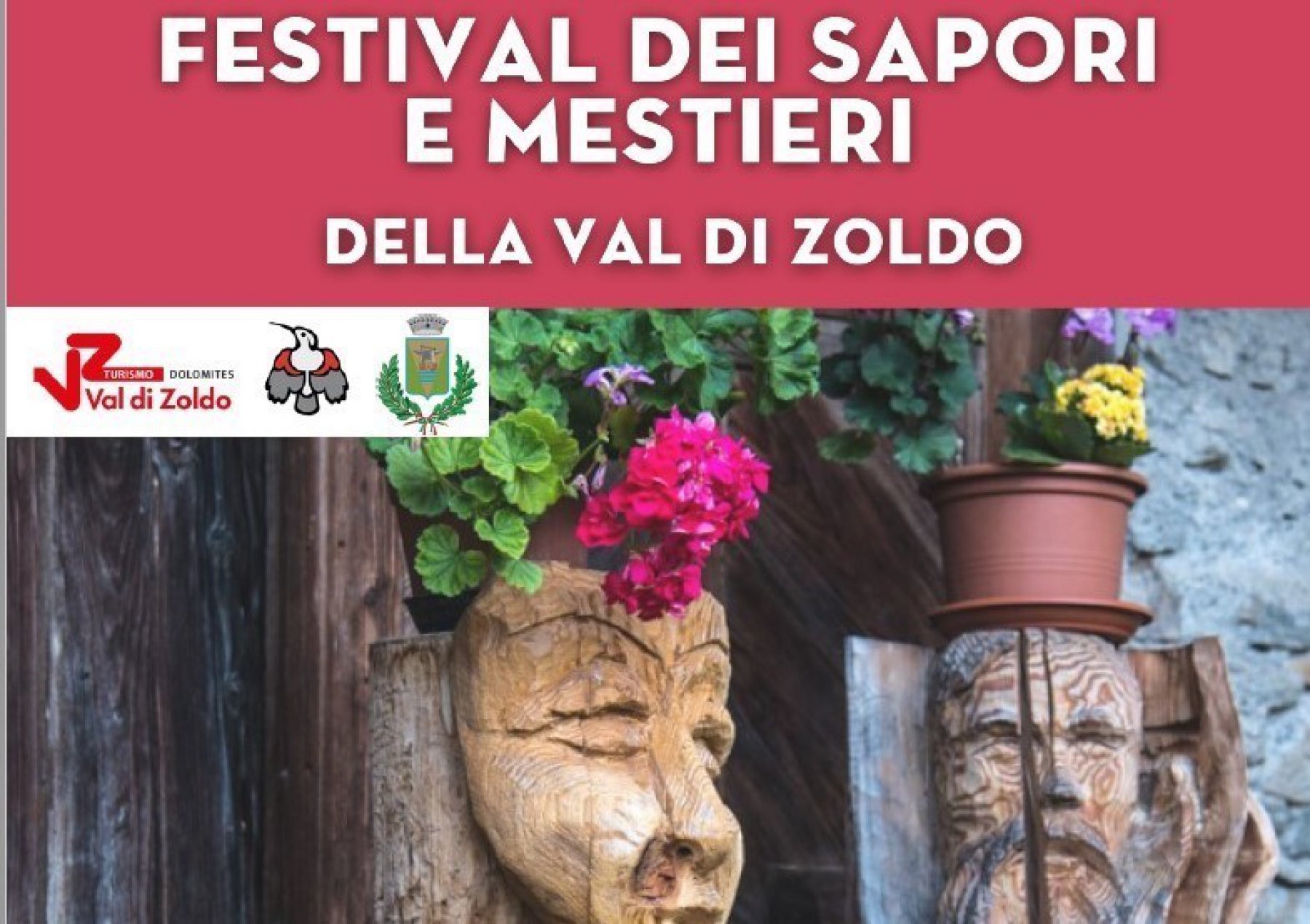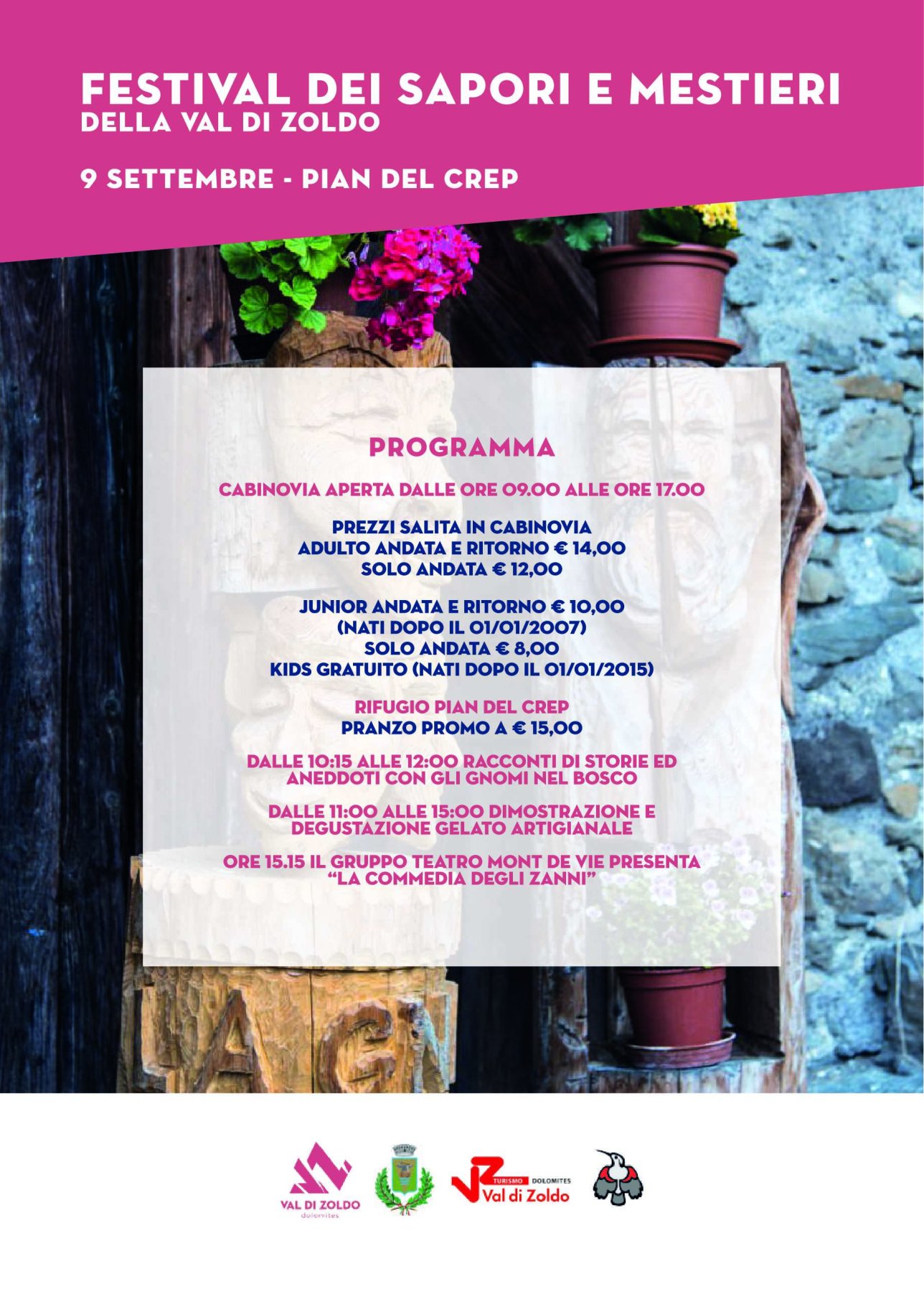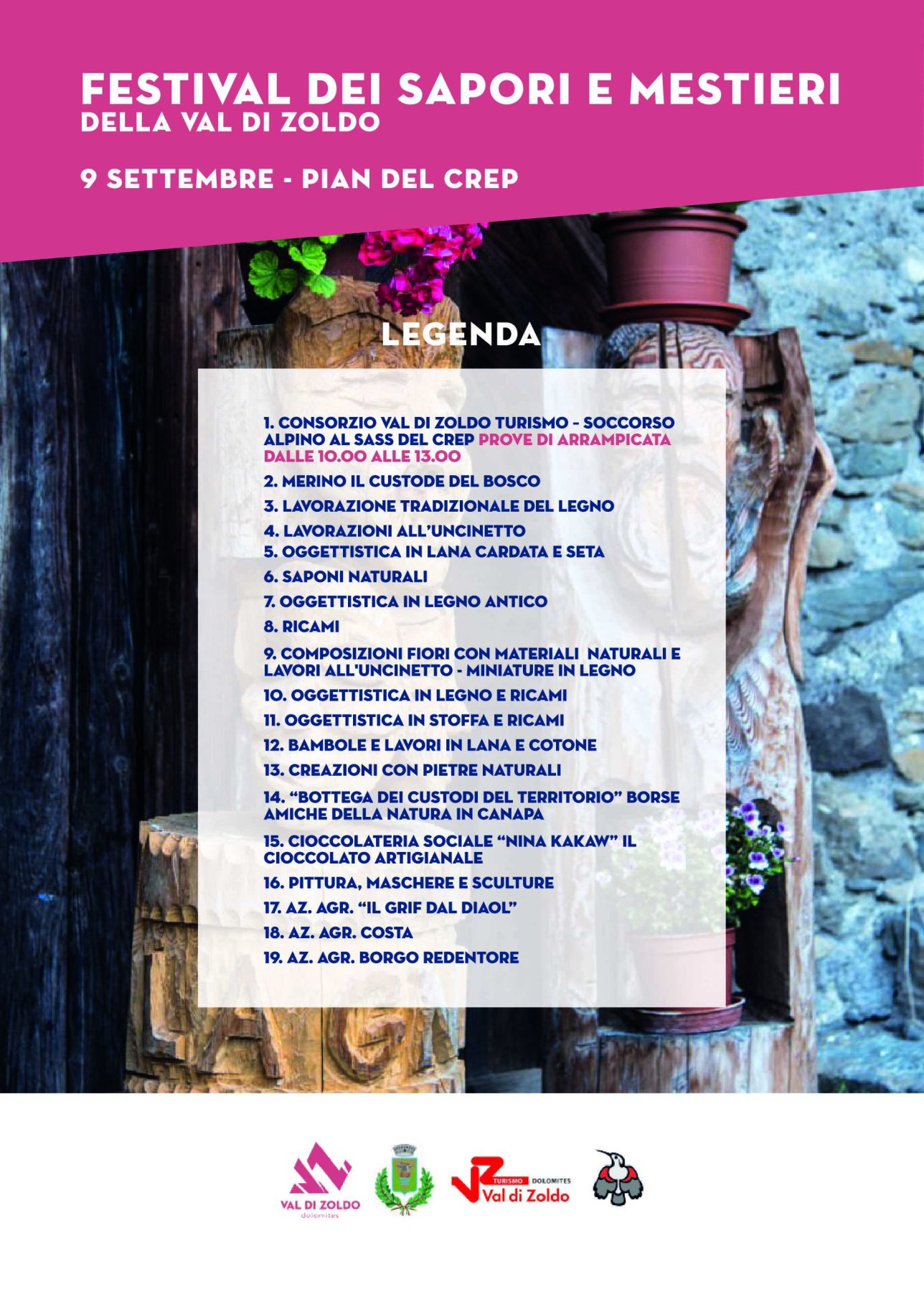 Experience the Zoldo Valley
Discover year-round activities in the Dolomites from Val di Zoldo
Autumn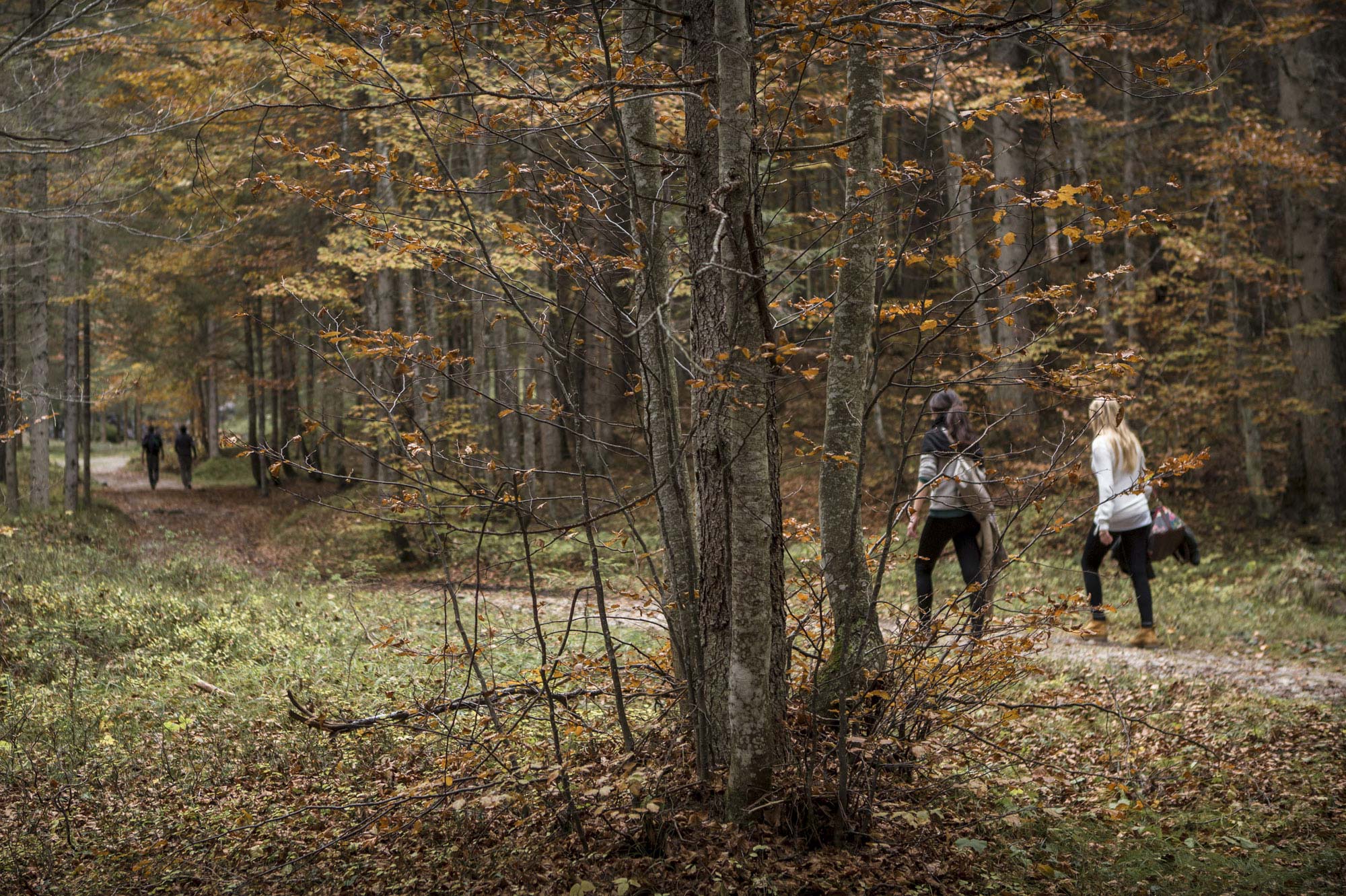 Difficulty: Easy
Time: 2h 30 A/R
Altitude: 1586 m

Difficulty: Easy, for families
Time: 1 h
Altitude: 1.445 m
Difference in height: 111 m

Difficulty: MSA - please verify before your excursion the weather and snow conditions (Arpa meteo)
Time: 3-4 h (salita e discesa/ ascent and descent)
Altitude: 2253 m
Difference in height: 600 m

Difficulty: Easy, for families
Time: 1,15 h
Altitude: 1.381 m
Difference in height: 78 m

Difficulty: BSA - please verify before your excursion the weather and snow conditions (Arpa meteo)
Time: 4-5 h
Altitude: 2570 m
Difference in height: 950 m

Difficulty: Easy, for families
Time: 1 h 45 min.
Altitude: 1.321 m
Difference in height: 184 m